Russell L. Finley, Jr., PhD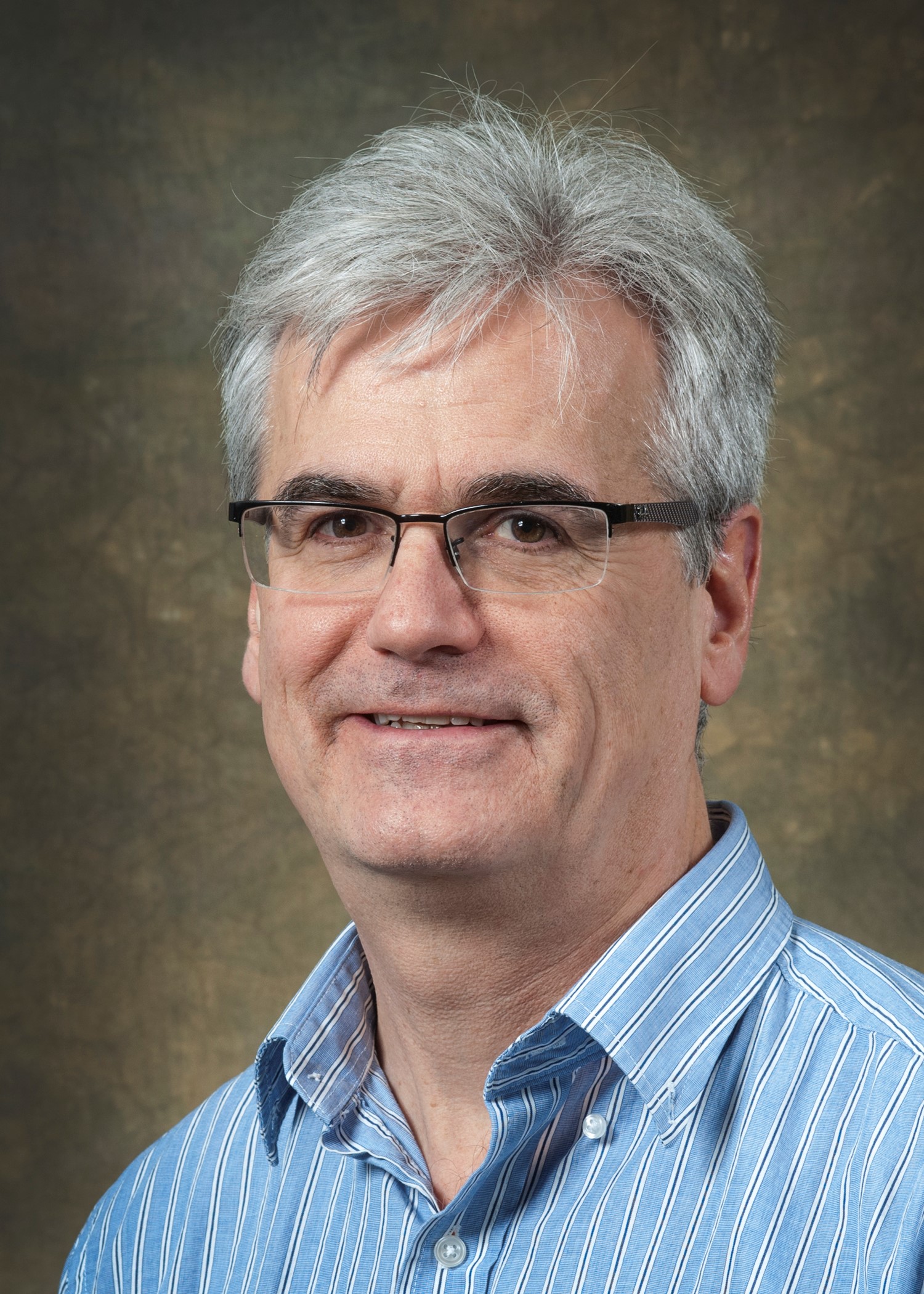 Professor, Molecular Medicine and Genetics and
Biochemistry, Microbiology, and Immunology 
Member, Karmanos Cancer Institute
Division Director for Education and Graduate Officer, CMMG
Scott Hall, Rm 3212
540 E. Canfield Avenue
Detroit, MI 48201
313-577-7845
rfinley_at_wayne.edu
Education
SUNY Upstate Medical University, PhD, 1990
Research Focus
Research in our laboratory follows two main themes. One is directed at understanding how regulatory networks control biological processes. Our approach is to identify and characterize networks of interacting genes and proteins using high throughput technologies, including the yeast two-hybrid system and RNAi screens. The interaction maps that we generate from these studies form the foundation for discovering and understanding cellular regulatory pathways. A second theme of our research is directed at understanding the molecular mechanisms that control cell division. For these studies we are using the genetically tractable model organism, Drosophila (the fruit fly) to study gene networks centered on two novel conserved cyclin proteins (named Cyclin Y and Cyclin J). Cyclin proteins are regulators of cyclin-dependent kinases (Cdks), which are highly conserved S/T protein kinases that control the cell division cycle in all eukaryotes.
Mentoring
Accepting new M.S. students in 2023/2024
Not accepting new Ph.D. students in 2023/2024
Selected Publications
Liu, J., Parrish, J.R., Hines, J., Mansfield, L., and Finley, Jr., R.L. A proteome-wide screen of Campylobacter jejuni using protein microarrays identifies novel and conformational antigens. PLoS One, Jan 11, 2019. https://doi.org/10.1371/journal.pone.0210351
Wuchty S, Rajagopala SV, Blazie SM, Parrish JR, Khuri S, Finley RL Jr, Uetz P. The Protein Interactome of Streptococcus pneumoniae and Bacterial Meta-interactomes Improve Function Predictions. mSystems. 2017 Jun 6;2(3). [PMID: 28744484] PubMed Central PMCID: PMC5513735.
Atikukke*, G., Albosta*, P., Zhang, H., and Finley, Jr., R.L., A role for Drosophila Cyclin J in oogenesis revealed by genetic interactions with the piRNA pathway. Mechanisms of Development 133:64-76, 2014. [PMID: 24946235]
Murali, T., Pacifico, S., and Finley, Jr., R.L. Integrating the interactome and the transcriptome of Drosophila. BMC Bioinformatics, 15:177. 2014.  DOI: 10.1186/1471-2105-15-177. [PMID: 24913703]
Mairiang D, Zhang H, Sodja A, Murali T, Suriyaphol P, Malasit P, Limjindaporn T, Finley RL Jr. Identification of new protein interactions between dengue fever virus and its hosts, human and mosquito. PLoS One. 2013;8(1):e53535. doi: 10.1371/journal.pone.0053535. Epub 2013 Jan 11. PubMed PMID: 23326450; PubMed Central PMCID: PMC3543448.
Yu J, Murali T, Finley RL Jr. Assigning confidence scores to protein-protein interactions. Methods Mol Biol. 2012;812:161-74. doi: 10.1007/978-1-61779-455-1_9. PubMed PMID: 22218859.
Guest, S.T., Yu, J., Liu, D., Hines, J.A., Kashat, M.A., and Finley, Jr., R.L. A protein network-guided screen for cell cycle regulators in Drosophila. BMC Systems Biology 5:65, 1-16, 2011. [PMID: 21548953] (PMCID: PMC3113730)