Erin P. Carmany, MS, CGC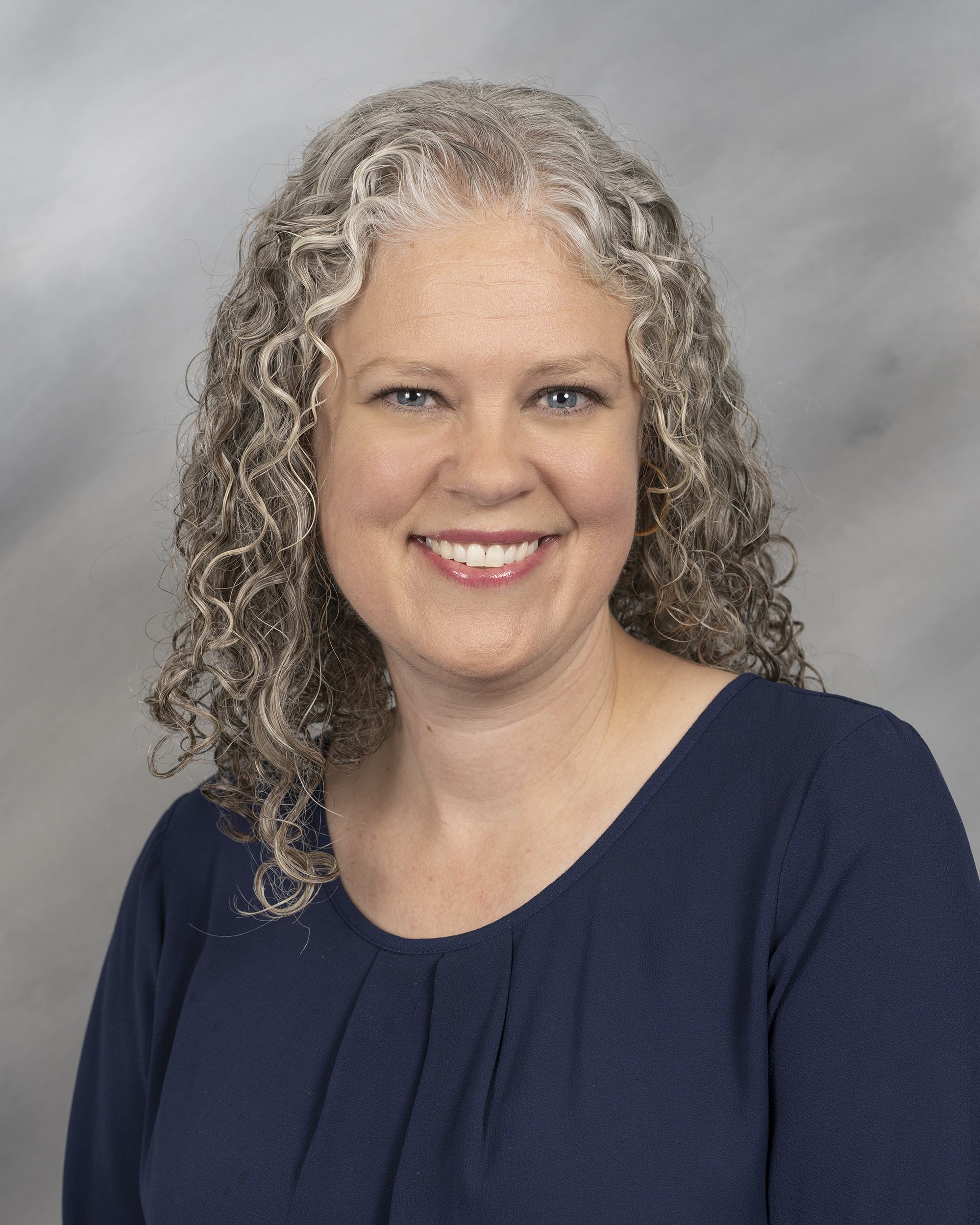 Associate Professor of Molecular Medicine and Genetics
Associate Director, Genetic Counseling Masters Program
Scott Hall, Rm 2375
540 E. Canfield Avenue
Detroit, MI 48201
313-577-9138
ecarmany@med.wayne.edu
pronouns: she, her, hers
Education
University of Colorado Health Sciences Center, MS, 1997
Research Focus
Genetic counseling in the Spanish speaking population, alternative genetic counseling service delivery models, patient written communication.
Publications
Westrate, L., Brennan, S., Carmany, E.P. Assessing the availability and quality of Spanish-language genetic resources for patients on the internet.  J Genet Couns. 2020 Jun;29(3):381-390. doi: 10.1002/jgc4.1267. Epub 2020 Mar 30. PMID: 32227560
Anbouba, G., Carmany, E.P., Natoli, J. The characterization of hypodontia, hypohidrosis, and hypotrichosis associated with X-linked hypohidrotic ectodermal dysplasia: A systematic review.  Am J Med Genet A. 2020 Apr;182(4):831-841. doi: 10.1002/ajmg.a.61493. Epub 2020 Jan 25. PMID: 31981414
Attard, C., Carmany, E.P., Trepanier, A.M. Genetic counselor workflow study: The times are they a-changin? J Genet Couns. 2019 Feb;28(1):130-140. doi: 10.1002/jgc4.1041. Epub 2018 Dec 10. PMID: 30629774
VandenBoom, E., Trepanier, A.M., Carmany, E.P. Assessment of current genetic counselor practices in post-visit written summary communications to patients. J Genet Couns. 2018 Jun;27(3):681-688. doi: 10.1007/s10897-017-0163-y. Epub 2017 Oct 12. PMID: 29027070
Burgess K.R., Carmany E.P., Trepanier A.M. A Comparison of Telephone Genetic Counseling and In-Person Genetic Counseling from the Genetic Counselor's Perspective. J Genet Couns. 2016 Feb;25(1):112-26. doi: 10.1007/s10897-015-9848-2. Epub 2015 Jun 6. PMID: 26044544
Kleyn MJ, Langbo C, Abdulhamid I, Adamski CR, Allan C, Carmany EP, Gregoire-Bottex MM, Homnick D, Schuen J, Nasr SZ. Evaluation of genetic counseling among cystic fibrosis carriers, Michigan Newborn Screening. Pediatr Pulmonol. 2013 Feb;48(2):123-9. doi: 10.1002/ppul.22703. Epub 2012 Nov 20. PMID: 23169573.
Girirajan S, Rosenfeld JA, Coe BP, Parikh S, Friedman N, Goldstein A, Filipink RA, McConnell JS, Angle B, Meschino WS, Nezarati MM, Asamoah A, Jackson KE, Gowans GC, Martin JA, Carmany EP, Stockton DW, Schnur RE, Penney LS, Martin DM, Raskin S, Leppig K, Thiese H, Smith R, Aberg E, Niyazov DM, Escobar LF, El-Khechen D, Johnson KD, Lebel RR, Siefkas K, Ball S, Shur N, McGuire M, Brasington CK, Spence JE, Martin LS, Clericuzio C, Ballif BC, Shaffer LG, Eichler EE. Phenotypic heterogeneity of genomic disorders and rare copy-number variants. N Engl J Med. 2012 Oct 4;367(14):1321-31. doi: 10.1056/NEJMoa1200395. Epub 2012 Sep 12. Erratum in: N Engl J Med. 2012 Dec 13;367(24):2362. PMID: 22970919.
Muller EA, Aradhya S, Atkin JF, Carmany EP, Elliott AM, Chudley AE, Clark RD, Everman DB, Garner S, Hall BD, Herman GE, Kivuva E, Ramanathan S, Stevenson DA, Stockton DW, Hudgins L. Microdeletion 9q22.3 syndrome includes metopic craniosynostosis, hydrocephalus, macrosomia, and developmental delay. Am J Med Genet A. 2012 Feb;158A(2):391-9. doi: 10.1002/ajmg.a.34216. Epub 2011 Dec 21. PMID: 22190277.
Carmany EP, Bawle EV. Microduplication of 4p16.3 due to an unbalanced translocation resulting in a mild phenotype. Am J Med Genet A. 2011 Apr;155A(4):819-24. doi: 10.1002/ajmg.a.33916. Epub 2011 Mar 15. PMID: 21412978.