A challenging, research intensive PhD graduate program which prepares students for careers in academia or industry.  See New MS Program!
Provide medical care to patients with birth defects, metabolic diseases, and a family history of inherited conditions.
Develop the skills and knowledge to become a professional genetic counselor.
Get a jump on graduate study with this novel Accelerated Graduate Enrollment program.
Upcoming Events
For more information email Suzanne Shaw
11 a.m., 3125 Scott Hall
CMMG Student/Postdoc Seminar Series: MGG PhD 1st Year Student Seminar (Rotation 1)
Spotlight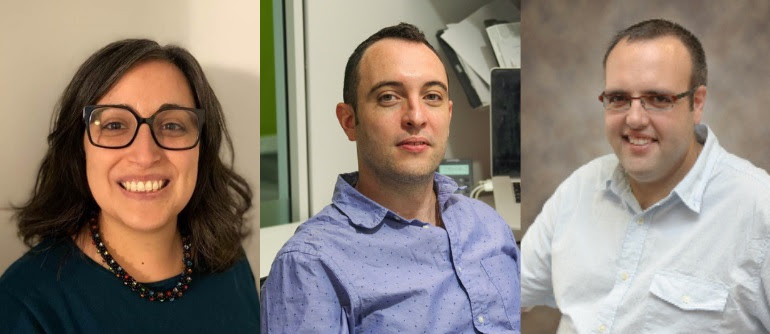 CMMG faculty members Francesca Luca and Roger Pique-Regi examine how environment and genetics together shape the health of children with asthma.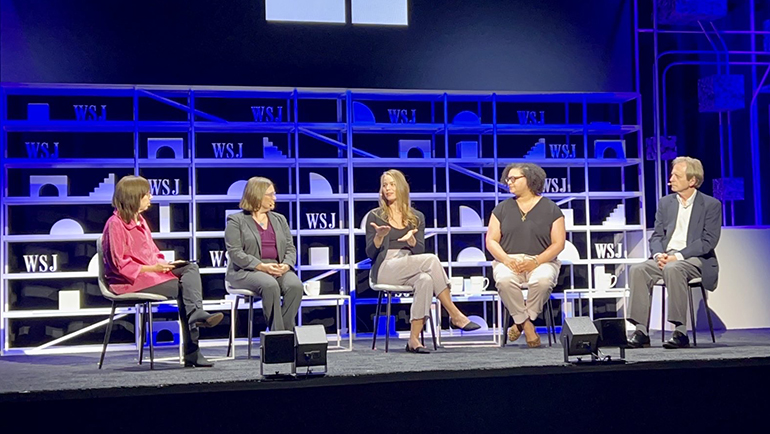 CMMG professor Stephen Krawetz discusses fertility's new frontier at Wall Street Journal's Future of Everything Festival.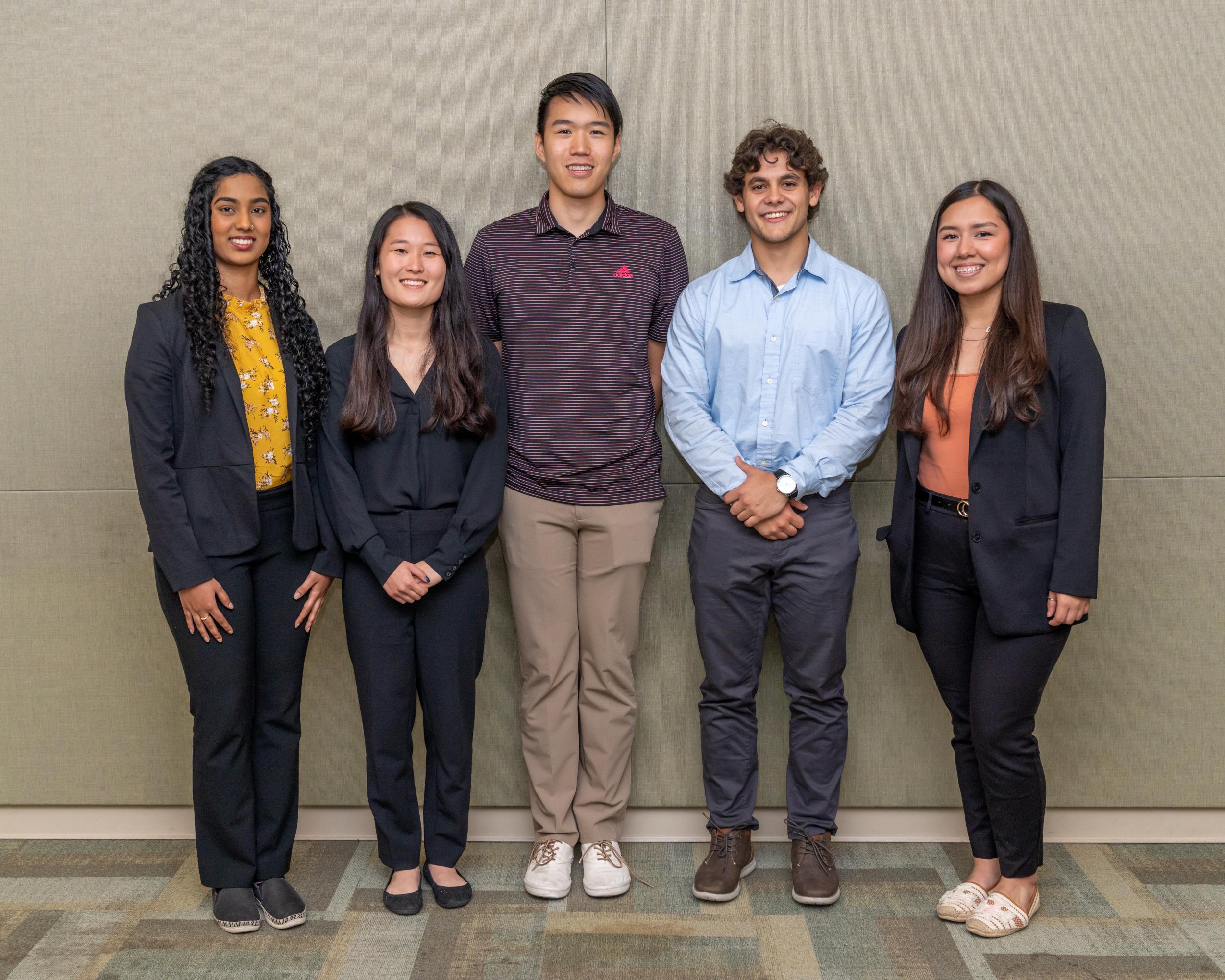 Part of our Summer Undergraduate Research Program (SURP) group from this year's program. Shown (from left) are: Geetika Kancharia, Virginia Commonwealth University (mentor Prof. Li Li); Emma Kramer, Central Michigan University (Prof. Tiffany Cook); Matthew Pang, Michigan State University (Prof. James Granneman); Pietro Elliott, Pennsylvania State University (Prof. Alexander Gow); Daniela Rodriguez, University of Texas (Prof. Alexander Gow).
Recent research
Effects of preconception lifestyle intervention in infertile women with obesity: The FIT-PLESE randomized controlled trial.
Legro RS, Hansen KR, Diamond MP, Steiner AZ, Coutifaris C, Cedars MI, Hoeger KM, Usadi R, Johnstone EB, Haisenleder DJ, Wild RA, Barnhart KT, Mersereau J, Trussell JC, Krawetz SA, Kris-Etherton PM, Sarwer DB, Santoro N, Eisenberg E, Huang H, Zhang H; Reproductive Medicine Network.PLoS Med. 2022 Jan 18;19(1):e1003883. doi: 10.1371/journal.pmed.1003883. 
Functional analysis of ATM variants in a high risk cohort provides insight into missing heritability.
Baughan SL, Darwiche F, Tainsky MA. Cancer Genet. 2022 Jun;264-265:40-49. doi: 10.1016/j.cancergen.2022.03.003. Epub 2022 Mar 20.PMID: 35354106 
Genetic control of the dynamic transcriptional response to immune stimuli and glucocorticoids at single cell resolution.
Resztak JA, Wei J, Zilioli S, Sendler E, Alazizi A, Mair-Meijers HE, Wu P, Slatcher RB, Zhou X, Luca F, Pique-Regi R.
bioRxiv.
2022 Mar 15:2021.09.30.462672. Preprint.
Structural and functional insights into ABHD5, a ligand-regulated lipase co-activator.
Tseng YY, Sanders MA, Zhang H, Zhou L, Chou CY, Granneman JG. 
Sci Rep. 2022 Feb 16;12(1):256
5.
Stress-induced Regulators of Intestinal Fat Absorption. Zhang K., Cell Mol Gastroenterol Hepatol. 2022; 13(5):1469-1470.
Metformin, phenformin, and galegine inhibit complex IV activity and reduce glycerol-derived gluconeogenesis.
LaMoia TE, Butrico GM, Kalpage HA,  Goedeke L, Hubbard BT, Vatner DF, Gaspar RC, Zhang X-M, Cline GW, Nakahara K, Woo S, Shimada A, Hüttemann M, Shulman GI. Proc. Nat. Acad. Sci. USA. 2022; 119: e2122287119.
Intraperitoneal Triamcinolone Reduces Postoperative Adhesions, Possibly through Alteration of Mitochondrial Function.
Purandare N, Kramer KJ, Minchella P, Ottum S, Walker C, Rausch J, Chao CR, Grossman LI, Aras S, Recanati MA. J Clin Med. 2022;  11, 301. 
https://doi.org/10.3390/jcm11020301
.