About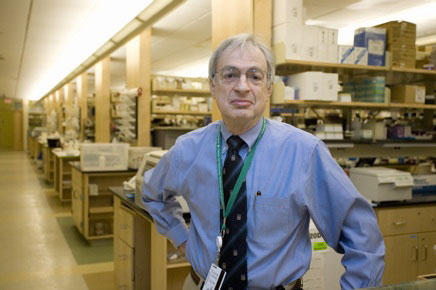 Henry L. Brasza Professor of Molecular Medicine and Genetics
Director, Center for Molecular Medicine and Genetics
Professor of Internal Medicine
Phone: 313-577-5326
Email: l.grossman@wayne.edu
The Center for Molecular Medicine and Genetics is interdisciplinary by design, built around modern molecular genetics, and comprising basic researchers, physician-scientists, computational scientists, and genetic counselors. This mix allows us to run the gamut from basic research to clinical genetics to translation to the bedside and, in some cases, all the way to a biotech company.
We focus on research and education. The breadth and depth of our research is seen on the individual faculty pages. In education, we train MS, PhD, and MD-PhD students in molecular genetics and genomics. We also have an outstanding masters program in genetic counseling and a residency program in medical genetics.
Our underlying goal is excellence in molecular genetics, molecular medicine, and genomics to increase the understanding, diagnosis, treatment and prevention of human disease. Our daily goal is to do this in a stimulating, supportive environment where we have fun.
We occupy over 28,000 sq. ft. of renovated space, including both open and closed laboratory space, faculty offices, equipment and special procedure rooms, conference and interaction areas, and a server room to support the Center's faculty, staff and students.
Our Center is committed to education and to furthering advancements in our research areas and we look forward to future exciting collaborations and partnerships.