Laboratory Internships
During their second year of training, genetic counseling students will spend approximately three weeks each in the Cytogenetics Laboratory and the Molecular Genetics Diagnostic Laboratory and one week in the Biochemical Genetics Laboratory.
Working with lab directors and staff, students will observe relevant lab procedures (testing methods, sample processing, perform relevant background readings, work through a case book containing typical examples of normal and abnormal test results, participate in laboratory meetings, practice interpreting laboratory results, and recognize the role of genetic counselors in utilization management. Students may also have the opportunity to contact providers to obtain information needed for test processing and/or interpretation. 
---
The Biochemical Genetics Laboratory at DMC University Laboratories provides confirmatory testing for inborn errors of metabolism, along with monitoring of the metabolic status of affected patients.
Our students learn about a variety of biochemical techniques like gas chromatography, mass spectrometry, enzyme assays and amino acid analysis. They work with the laboratory director to interpret biochemical lab results for patient care. They also learn about the process of abnormal newborn screening for metabolic conditions including a tour of the state newborn screening laboratory. 
Lidong Zhai, PhD, FACMG Dr. Zhai is the Director of the Biochemical Genetics Laboratory. Dr. Zhai is originally from China, and received his Ph.D. training at the University of Alabama at Birmingham. He is certified in Clinical Biochemical Genetics by the American Board of Medical Genetics and Genomics. He has directed testing of newborns for state PKU programs, testing of pregnant women to assess Down Syndrome and neural tube defect risks, and esoteric biochemical tests to diagnose genetic defects of metabolism. 
---
The Cytogenetics Laboratory at DMCUL is one of the largest comprehensive university based diagnostic laboratories in Michigan. It specializes in chromosome analysis, cancer cytogenetics, chromosomal microarray analysis, and molecular diagnosis by fluorescence in situ hybridization (FISH) serving over 4,000 patients each year.
Our students perform and observe all of the above cytogenetics techniques. They learn about sample processing, requirements and turnaround time. They work with the laboratory director to interpret the cytogenetic test results for use in patient case.
Saleh A.P. Ebrahim, MD, FACMG Dr. Ebrahim is the director of the Cytogenetics Laboratory. He is a board certified in Clinical Cytogenetics by the American Board of Medical Genetics and Genomics with over 22 years of experience in prenatal, postnatal, and cancer cytogenetics, fluorescent in situ hybridization (FISH), and chromosomal microarray/array CGH. Dr. Ebrahim is a diplomat of the American Board of Medical Genetics (Clinical Cytogenetics) and has considerable experience in the organization and management of high volume cytogenetics laboratory. 
---
The Molecular Genetics Diagnostic Laboratory at DMCUL provides DNA and RNA-based molecular testing services for a wide variety of indications, including inherited genetic disorders, pharmacogenomic risk modification and molecular characterization of hematological and solid tumors.
Our students observe and perform a variety of laboratory techniques including DNA isolation, PCR, Sanger sequencing, RT-PCR, MLPA and Next-Generation Sequencing. They work with the laboratory director to interpret these test results for patient care using many variant interpretation tools. They work with the laboratory genetic counselor in utilization management making sure that the correct genetic testing is ordered for the correct patient at the correct time.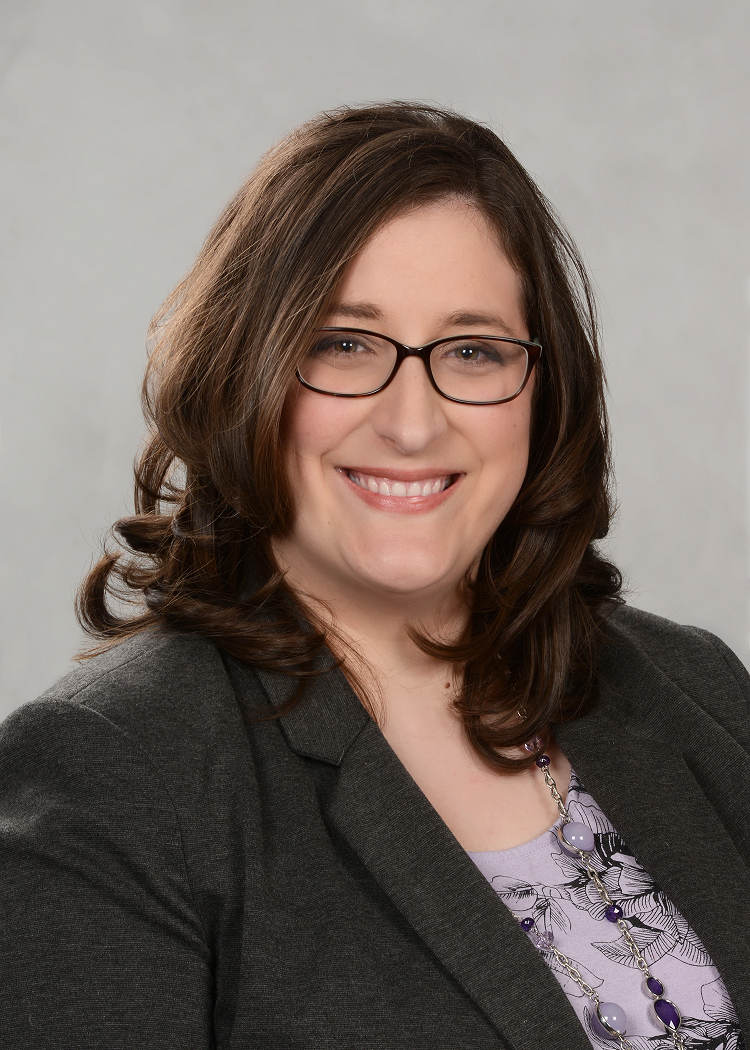 Melissa Hicks, MS, CGC currently works for Detroit Medical Center University Laboratories (DMCUL) as a genetic counselor for the molecular genetics, cytogenetics, biochemical genetics, and sendout laboratories. Previously, she worked at Hutzel Women's Hospital, Children's Hospital of Michigan's Pediatric Genetics clinic, and Winnipeg Health Sciences Center in Canada. She received her Master of Science in Genetic Counseling at Wayne State University and is certified by the American Board of Genetic Counseling. 
Erin Wakeling, PhD, FACMG is the technical director of the Molecular Genetics Diagnostic Laboratory at the Detroit Medical Center. She did her graduate training in genetics at Michigan State University and her post-doctoral clinical molecular genetics training at WSU SOM. She is certified by the American Board of Medical Genetics and Genomics in Clinical Molecular Genetics and Genomics. Dr. Wakeling is involved in developing new assays and interpreting genetic test results for a wide range of inherited diseases and cancers. She also supervises genetics residents and genetic counseling students during their rotation through the laboratory.
Contact Information
Genetic Counseling Graduate Program
Center for Molecular Medicine and Genetics
Wayne State University School of Medicine
3127 Scott Hall
540 E. Canfield Avenue
Detroit, MI 48201
Administrative Office:
(313) 577-6298
Fax: (313) 577-9137
Email: geneticcounseling@med.wayne.edu