MS in Genetic Counseling
Our program is strategically designed to provide a solid foundation in scientific knowledge and counseling skills, both equally important for success as a professional genetic counselor. We are located in the Center for Molecular Medicine and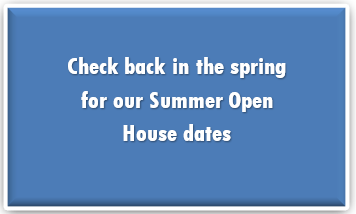 Genetics in the Wayne State University School of Medicine. The Center's extraordinary faculty, internationally recognized patient clinics, and state-of-the-art research laboratories uniquely integrate molecular medicine, genetics research, and patient care activities. The Center's dedication to bridging basic research and patient care provides an exceptional environment for the Genetic Counseling Graduate Program. The diverse population found in the greater Detroit area provides a unique opportunity to explore how ethnic and cultural differences influence the effectiveness of clinical genetic services and the genetic counseling process.
The resources provided by the Center for Molecular Medicine and Genetics and the diversity of metropolitan Detroit allow ample opportunity for the Genetic Counseling Graduate Program to fulfill its mission:
"To train a highly qualified, competent, and culturally diverse genetic counseling workforce to increase access to genetics services for the citizens of Detroit, the State of Michigan and beyond."
Our program provides students with rich clinical experiences working with diverse patient populations to prepare them for competent practice in a wide variety of settings.  In addition, our program provides students a strong foundation in genomics that prepares them to integrate current and future genomic technologies into evidence-based practice.
Our goal is to provide our students an educational environment which is conducive to developing the skills, knowledge and attitudes (practice based competencies) needed to function successfully as productive and responsible genetic counselors in a variety of work settings. Students are expected to complete the program in two years (five semesters) on a full-time basis. Approximately eight students are accepted into the genetic counseling program each academic year. The high faculty to student ratio provides the opportunity for individualized instruction and mentoring.
The Genetic Counseling Graduate Program at Wayne State University is accredited by the Accreditation Council for Genetic Counseling, Inc., 1660 International Drive, Suite 600, McLean, VA 22102.  Telephone: (703) 506 - 7667. Website: www.gceducation.org.  
We hope you find the information on our website helpful. Please contact us should you have any questions about our program.
Program Accomplishments
Graduation Rate
100% for the last three graduating classes (2021, 2022, 2023)
Genetic Counseling Certification Examination Statistics
For the last three graduating classes (2020, 2021, 2022), the first time board pass rate is 95.8%. The overall first time board pass rate is 96.5%. 
Job Placement Rate
100% of graduates from the last three classes (2020, 2021, 2022) all have positions as a genetic counselor or a related position.
Contact Information
Genetic Counseling Graduate Program
Center for Molecular Medicine and Genetics
Wayne State University School of Medicine
2375 Scott Hall
540 E. Canfield Avenue
Detroit, MI 48201
Administrative Office:
(313) 577-6298
Fax: (313) 577-9137
Email: geneticcounseling@med.wayne.edu