Gregory Kapatos, PhD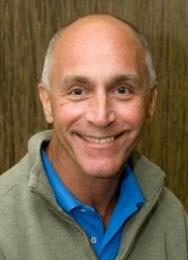 Professor of Molecular Medicine and Genetics and of Pharmacology
Scott Hall, Rm 3218
540 E. Canfield Avenue
Detroit, MI 48201
313-577-5965
gkapato@med.wayne.edu
Education
University of Pittsburgh, PhD, 1978
Research Focus
Cellular and molecular biology of monoamine neurotransmitter secreting neurons
Recent Publications
Kapatos G. The neurobiology of tetrahydrobiopterin biosynthesis: a model for regulation of GTP cyclohydrolase I gene transcription within nigrostriatal dopamine neurons. IUBMB Life. 2013 Apr;65(4):323-33. doi: 10.1002/iub.1140. Epub 2013 Mar 4. Review. PubMed PMID: 23457032.
Beaumont TL, Yao B, Shah A, Kapatos G, Loeb JA. Layer-specific CREB target gene induction in human neocortical epilepsy. J Neurosci. 2012 Oct 10;32(41):14389-401. doi: 10.1523/JNEUROSCI.3408-12.2012. PubMed PMID: 23055509; PubMed Central PMCID: PMC3478758.
Michelhaugh SK, Lipovich L, Blythe J, Jia H, Kapatos G, Bannon MJ. Mining Affymetrix microarray data for long non-coding RNAs: altered expression in the nucleus accumbens of heroin abusers. J Neurochem. 2011 Feb;116(3):459-66. doi: 10.1111/j.1471-4159.2010.07126.x. Epub 2010 Dec 22. PubMed PMID: 21128942; PubMed Central PMCID: PMC3061462.
Cobb SA, Wider C, Ross OA, Mata IF, Adler CH, Rajput A, Rajput AH, Wu RM, Hauser R, Josephs KA, Carr J, Gwinn K, Heckman MG, Aasly JO, Lynch T, Uitti RJ, Wszolek ZK, Kapatos G, Farrer MJ. GCH1 in early-onset Parkinson's disease. Mov Disord. 2009 Oct 30;24(14):2070-5. doi: 10.1002/mds.22729. PubMed PMID: 19735094.
Wider C, Lincoln S, Dachsel JC, Kapatos G, Heckman MG, Diehl NN, Papapetropoulos S, Mash D, Rajput A, Rajput AH, Dickson DW, Wszolek ZK, Farrer MJ. GCH1 expression in human cerebellum from healthy individuals is not gender dependent. Neurosci Lett. 2009 Oct 2;462(1):73-5. doi: 10.1016/j.neulet.2009.06.082. Epub 2009 Jun 30. PubMed PMID: 19573577; PubMed Central PMCID: PMC2732187.
Kfoury N, Kapatos G. Identification of neuronal target genes for CCAAT/enhancer binding proteins. Mol Cell Neurosci. 2009 Mar;40(3):313-27. doi: 10.1016/j.mcn.2008.11.004. Epub 2008 Dec 6. PubMed PMID: 19103292; PubMed Central PMCID: PMC2703816.