Susan J. Land, PhD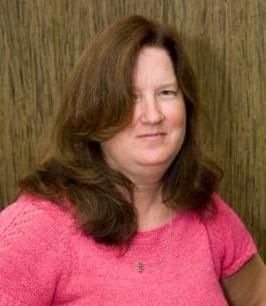 Associate Professor of Molecular Medicine and Genetics and of Obstetrics and GynecologyDirector, Applied Genomics Technology Core
Biological Sciences Building, Rm 5107
5047 Gullen Mall
Detroit, MI 48202
313-577-9605
sland@med.wayne.edu
Education
Wayne State University, PhD, 1993
Recent Publications
Nowak NT, Diamond MP, Land SJ, Moffat SD. Contributions of sex, testosterone, and androgen receptor CAG repeat number to virtual Morris water maze performance. Psychoneuroendocrinology. 2014 Mar;41:13-22. doi: 10.1016/j.psyneuen.2013.12.003. Epub 2013 Dec 13. PubMed PMID: 24495604.
Senut MC, Sen A, Cingolani P, Shaik A, Land SJ, Ruden DM. Lead Exposure Disrupts Global DNA Methylation in Human Embryonic Stem Cells and Alters Their Neuronal Differentiation. Toxicol Sci. 2014 Feb 20. [Epub ahead of print] PubMed PMID: 24519525.
Cingolani P, Platts A, Wang le L, Coon M, Nguyen T, Wang L, Land SJ, Lu X, Ruden DM. A program for annotating and predicting the effects of single nucleotide polymorphisms, SnpEff: SNPs in the genome of Drosophila melanogaster strain w1118; iso-2; iso-3. Fly (Austin). 2012 Apr-Jun;6(2):80-92. doi: 10.4161/fly.19695. PubMed PMID: 22728672; PubMed Central PMCID: PMC3679285.
Cingolani P, Patel VM, Coon M, Nguyen T, Land SJ, Ruden DM, Lu X. Using Drosophila melanogaster as a Model for Genotoxic Chemical Mutational Studies with a New Program, SnpSift. Front Genet. 2012 Mar 15;3:35. doi: 10.3389/fgene.2012.00035. eCollection 2012. PubMed PMID: 22435069; PubMed Central PMCID: PMC3304048.
Schwartz AG, Wenzlaff AS, Bock CH, Ruterbusch JJ, Chen W, Cote ML, Artis AS, Van Dyke AL, Land SJ, Harris CC, Pine SR, Spitz MR, Amos CI, Levin AM, McKeigue PM. Admixture mapping of lung cancer in 1812 African-Americans. Carcinogenesis. 2011 Mar;32(3):312-7. doi: 10.1093/carcin/bgq252. Epub 2010 Nov 29. PubMed PMID: 21115650; PubMed Central PMCID: PMC3047238.
Gould W, Peterson EL, Karungi G, Zoratti A, Gaggin J, Toma G, Yan S, Levin AM, Yang JJ, Wells K, Wang M, Burke RR, Beckman K, Popadic D, Land SJ, Kumar R, Seibold MA, Lanfear DE, Burchard EG, Williams LK. Factors predicting inhaled corticosteroid responsiveness in African American patients with asthma. J Allergy Clin Immunol. 2010 Dec;126(6):1131-8. doi: 10.1016/j.jaci.2010.08.002. PubMed PMID: 20864153; PubMed Central PMCID: PMC2998569.
Kato I, Majumdar AP, Land SJ, Barnholtz-Sloan JS, Severson RK. Dietary fatty acids, luminal modifiers, and risk of colorectal cancer. Int J Cancer. 2010 Aug 15;127(4):942-51. doi: 10.1002/ijc.25103. PubMed PMID: 19998336; PubMed Central PMCID: PMC2891322.