Leonard Lipovich, PhD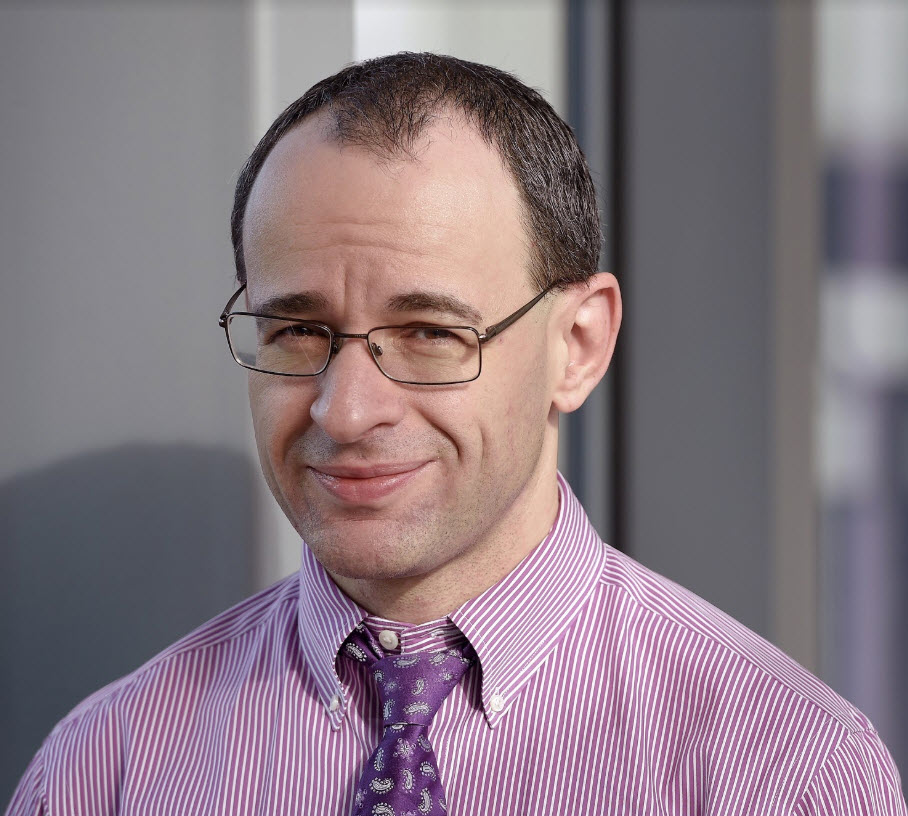 Professor of Molecular Medicine and Genetics and of Neurology
Scott Hall, Rm 3208
540 E. Canfield Avenue
Detroit, MI 48201
313-577-9683
llipovich@med.wayne.edu
Education
University of Washington, PhD, 2003
Cornell University, BA cum laude, 1998 
Research Focus
Long non-­coding RNA (lncRNA) genes in human disease and primate phenotypic uniqueness. Identification of disease-­causing lncRNAs by Genome-­Wide Association Studies, reverse genetics, and laboratory-­based validation experiments. Targeting lncRNAs for personalized therapeutics.
2014 – present: CHARGE Consortium (Cohorts for Heart and Aging Research in Genomic Epidemiology): Exome Chip Working Group and T2D/Glycemia Working Group.
2011 – 2015: ENCODE Consortium (ENCyclopedia Of DNA Elements): funded co-­investigator; founding member, ENCODE-­CHARGE Collaboration.
2004 – present: FANTOM Consortium (Functional ANnoTation Of the Mammalian genome)
Recent Publications
Hon CC, Ramilowski JA, Harshbarger J, Bertin N, Rackham OJ, Gough J, Denisenko E, Schmeier S, Poulsen TM, Severin J, Lizio M, Kawaji H, Kasukawa T, Itoh M, Burroughs AM, Noma S, Djebali S, Alam T, Medvedeva YA, Testa AC, Lipovich L, Yip  CW, Abugessaisa I, Mendez M, Hasegawa A, Tang D, Lassmann T, Heutink P, Babina M, Wells CA, Kojima S, Nakamura Y, Suzuki H, Daub CO, de Hoon MJ, Arner E, Hayashizaki Y, Carninci P, Forrest AR. An atlas of human long non-coding RNAs with accurate 5' ends. Nature. 2017 Mar 9;543(7644):199-204. doi: 10.1038/nature21374. Epub 2017 Mar 1. PubMed PMID: 28241135.
Barry G, Briggs JA, Hwang DW, Nayler SP, Fortuna PR, Jonkhout N, Dachet F, Maag JL, Mestdagh P, Singh EM, Avesson L, Kaczorowski DC, Ozturk E, Jones NC, Vetter I, Arriola-Martinez L, Hu J, Franco GR, Warn VM, Gong A, Dinger ME, Rigo F, Lipovich L, Morris MJ, O'Brien TJ, Lee DS, Loeb JA, Blackshaw S, Mattick JS, Wolvetang EJ. The long non-coding RNA NEAT1 is responsive to neuronal activity and is associated with hyperexcitability states. Sci Rep. 2017 Jan 5;7:40127. doi: 10.1038/srep40127. PubMed PMID: 28054653; PubMed Central PMCID: PMC5214838.
Lin CY, Kleinbrink EL, Dachet F, Cai J, Ju D, Goldstone A, Wood EJ, Liu K, Jia H, Goustin AS, Kosir MA, Thepsuwan P, Lipovich L. Primate-specific oestrogen-responsive long non-coding RNAs regulate proliferation and viability of human breast cancer cells. Open Biol. 2016 Dec;6(12). pii: 150262. doi: 10.1098/rsob.150262. PubMed PMID: 28003470; PubMed Central PMCID: PMC5204119.
Mohamed Yusoff A, Tan TK, Hari R, Koepfli KP, Wee WY, Antunes A, Sitam FT, Rovie-Ryan JJ, Karuppannan KV, Wong GJ, Lipovich L, Warren WC, O'Brien SJ, Choo SW. De novo sequencing, assembly and analysis of eight different transcriptomes from the Malayan pangolin. Sci Rep. 2016 Sep 13;6:28199. doi: 10.1038/srep28199.  PubMed PMID: 27618997; PubMed Central PMCID: PMC5020319.
Milligan MJ, Harvey E, Yu A, Morgan AL, Smith DL, Zhang E, Berengut J, Sivananthan J, Subramaniam R, Skoric A, Collins S, Damski C, Morris KV, Lipovich  L. Global Intersection of Long Non-Coding RNAs with Processed and Unprocessed Pseudogenes in the Human Genome. Front Genet. 2016 Mar 24;7:26. doi: 10.3389/fgene.2016.00026. eCollection 2016. PubMed PMID: 27047535; PubMed Central PMCID: PMC4805607.
Lipovich L, Hou Z, Jia H*, Sinkler C, McGowen M, Sterner K, Weckle A, Sugalski A*, Pipes L, Gatti D, Mason C, Sherwood C, Hof P, Kuzawa C, Grossman L, Goodman M, and Wildman D. High- throughput RNA sequencing reveals structural differences of orthologous brainexpressed genes between western lowland gorillas and humans. J Comp Neurol. 524: 288-308, 2016. PMID:26132897 PMCID: PMC4685035 DOI:10.1002/cne.23843
Milligan MJ, Lipovich L. Pseudogene-derived lncRNAs: emerging regulators of gene expression. Front Genet. 2015 Feb 4;5:476. doi: 10.3389/fgene.2014.00476.PubMed PMID:= 25699073; PubMed Central PMCID: PMC4316772.