Francesca Luca, PhD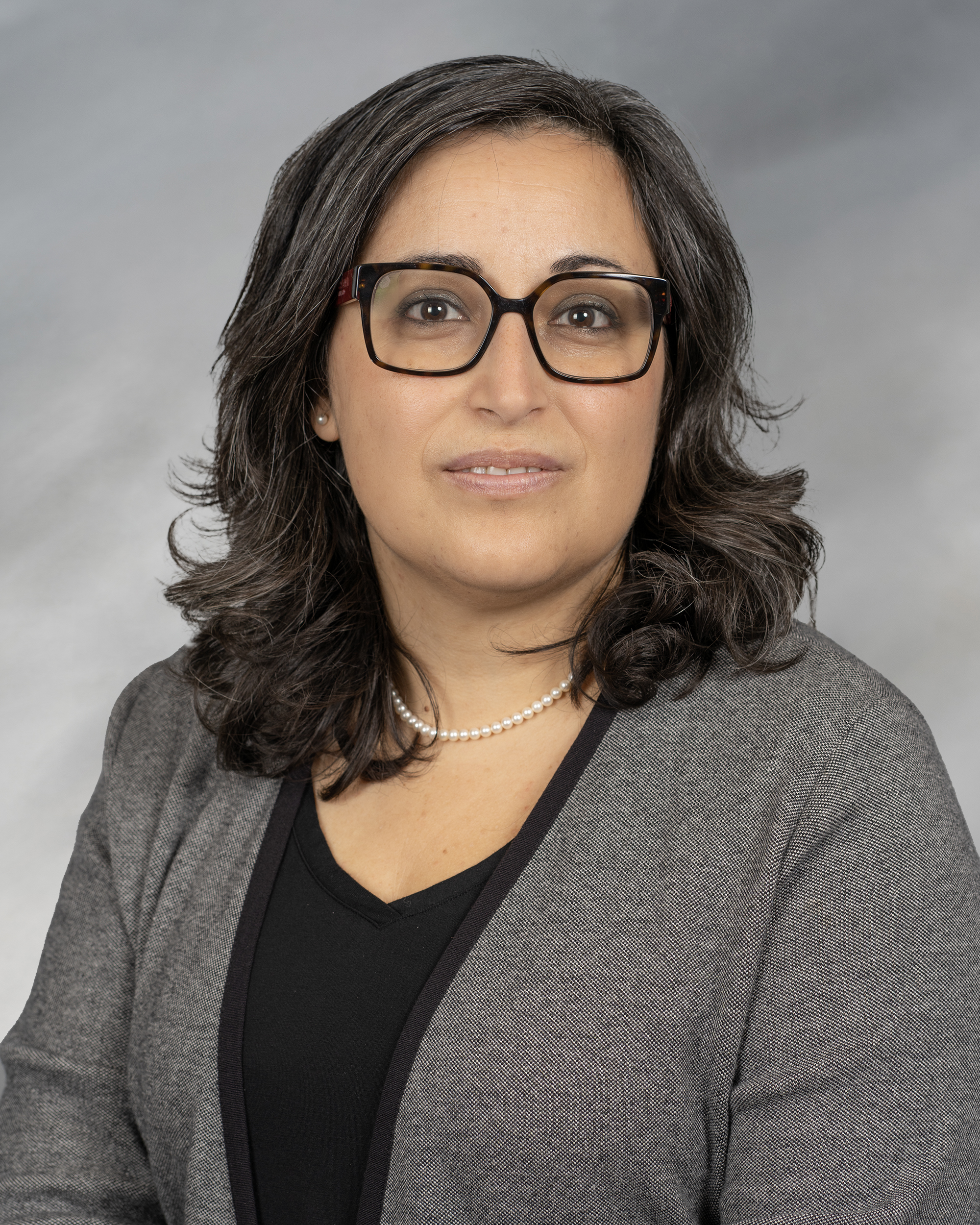 Professor of Molecular Medicine and Genetics and of Obstetrics and Gynecology
Scott Hall, Rm 3317
540 E. Canfield Avenue
Detroit, MI 48201
313-577-1152
fluca@wayne.edu
Education
University of Calabria, PhD, 2006
Research Focus
My lab is interested in understanding the genetic and molecular basis of inter-individual and inter-population differences in complex phenotypes. We combine evolutionary and functional genomics approaches to study intermediate phenotypes (e.g.: transcription factor binding, gene expression, protein secretion, etc.) and how they are affected by gene-environment interactions. Our research is funded by the NIH.
Mentoring
Not accepting new M.S. students in 2023-2024
Accepting new Ph.D. students in 2023-2024
Recent Publications
(2016-2021)
Resztak JA, Farrell AK, Mair-Meijers HE, Alazizi A, Wen X, Wildman DE, Zilioli S, Slatcher RB, Pique-Regi R, Luca F, Psychosocial experiences modulate asthma-associated genes through gene-environment interactions (2021) Elife. 2021;10:e63852. doi: 10.7554/eLife.63852
Findley  AS, Monziani  A, Richards AL, Rhodes K, Ward MC, Kalita CA, Alazizi A, Pazokitoroudi A, Sankararaman S, Wen X, Lanfear DE, Pique-Regi R, Gilad Y, Luca F. Functional dynamic genetic effects on gene regulation are specific to particular cell types and environmental conditions (2021)  eLife 2021;10:e67077 DOI: 10.7554/eLife.67077
Findley AS, Richards AL, Petrini C, Alazizi A, Doman E, Shanku AG, Davis GO, Hauff NJ, Sorokin Y, Wen X, Pique-Regi R, Luca F. Interpreting coronary artery disease risk through gene-environment interactions in gene regulation. Genetics October 2019 213: 651-663; https://doi.org/10.1534/genetics.119.302419
Richards AL,  Muehlbauer AL,  Alazizi A,  Burns MB,  Gould TJ,  Cascardo C,  Pique-Regi R,  Blekhman R,  Luca F. Gut microbiota has a widespread and modifiable effect on host gene regulation (2018) mSystems 4:e0032318. https://doi.org/10.1128/mSystems.00323-18.
Kalita CA,  Brown CD,  Freiman A,  Isherwood J,  Wen X,  Pique-Regi R,  Luca F (2018)  High throughput characterization of genetic effects on DNA:protein binding and gene transcription. Genome Res. 28(11):1701-1708. doi: 10.1101/gr.237354.118.
Wen X, Pique-Regi R, Luca F (2017) Integrating Molecular QTL Data into Genome-wide Genetic Association Analysis: Probabilistic Assessment of Enrichment and Colocalization. PLoS Genetics. In Press. Pre-print: http://dx.doi.org/10.1101/077214. 
Richards AL, Watza D,  Findley A,  Alazizi A,  Wen X,  Pai A,  Pique-Regi R, Luca F (2017) Environmental Perturbations Lead To Extensive Directional Shifts In RNA Processing. PLOS Genetics. https://doi.org/10.1371/journal.pgen.1006995
Gregory Moyerbrailean, Allison Richards, Daniel Kurtz, Cynthia Kalita, Gordon Davis, Chris Harvey, Adnan Alazizi, Donovan Watza, Yoram Sorokin, Nancy Hauff, Xiang Zhou, Xiaoquan Wen, Roger Pique-Regi*, and Francesca Luca* (2016) High-throughput allele-specific expression across 250 environmental conditions. Genome Research. doi:10.1101/gr.209759.116. *Corresponding authors.
Allison L Richards, Michael B Burns, Adnan Alazizi, Luis B Barreiro, Roger Pique-Regi, Ran Blekhman*, Francesca Luca* (2016) Genetic and transcriptional analysis of human host response to healthy gut microbiome. mSystems. 1 (4) e00067-16; DOI: 10.1128/mSystems.00067-16. *Corresponding authors.
Moyerbrailean G, Harvey C, Kalita C, Wen X, Luca F*, Pique-Regi R* (2016) Which genetic variants in DNase I sensitivity regions are functional? PLoS Genetics 12(2): e1005875. doi:10.1371/journal.pgen.1005875. *Corresponding authors.
Wen X, Lee Y, Luca F, Pique-Regi R (2016) Efficient Integrative Multi-SNP Association Analysis using Deterministic Approximation of Posteriors. AJHG, 98, 6: 1114-1129.