Michael A. Tainsky, PhD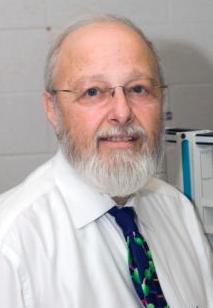 Professor of Molecular Medicine and Genetics and of Oncology and of Pathology; Karmanos Cancer Institute
421 East Canfield Avenue
Education
Cornell University, PhD, 1977
Research Focus
The overall theme of the research within my laboratory is the understanding of basic mechanisms of molecular and cellular biology that are altered as cells progress to become neoplastic. My approach has been to use in vitro human cell models of carcinogenesis and differentiation to identify critical molecular mechanisms. We have identified studied spontaneous genomic instability immortalization in cells from familial cancer patients. In particular we are interested in mechanisms of transcription that cause changes in cell phenotype. We are developing novel cancer diagnostics methods for high risk populations who are genetically predisposed to cancer.
Recent Publications
Lin HS, Siddiq F, Talwar HS, Chen W, Voichita C, Draghici S, Jeyapalan G, Chatterjee M, Fribley A, Yoo GH, Sethi S, Kim H, Sukari A, Folbe AJ, Tainsky MA. Serum prognostic biomarkers in head and neck cancer patients. Laryngoscope. 2013 Dec 17. doi: 10.1002/lary.24567. [Epub ahead of print] PubMed PMID: 24347532.
Sun D, Haddad R, Kraniak JM, Horne SD, Tainsky MA. RAS/MEK-independent gene expression reveals BMP2-related malignant phenotypes in the Nf1-deficient MPNST. Mol Cancer Res. 2013 Jun;11(6):616-27. doi: 10.1158/1541-7786.MCR-12-0593. Epub 2013 Feb 19. PubMed PMID: 23423222.
Kaplun L, Fridman AL, Chen W, Levin NK, Ahsan S, Petrucelli N, Barrick JL, Gold R, Land S, Simon MS, Morris RT, Munkarah AR, Tainsky MA. Variants in the Signaling Protein TSAd are Associated with Susceptibility to Ovarian Cancer in BRCA1/2 Negative High Risk Families. Biomark Insights. 2012;7:151-7. doi: 10.4137/BMI.S10815. Epub 2012 Dec 12. PubMed PMID: 23300341; PubMed Central PMCID: PMC3528110.
Chatterjee M, Dyson G, Levin NK, Shah JP, Morris R, Munkarah A, Tainsky MA. Tumor autoantibodies as biomarkers for predicting ovarian cancer recurrence. Cancer Biomark. 2012;11(2-3):59-73. PubMed PMID: 23011153; PubMed Central PMCID: PMC3819456.
Sun D, Tainsky MA, Haddad R. Oncogene Mutation Survey in MPNST Cell Lines Enhances the Dominant Role of Hyperactive Ras in NF1 Associated Pro-Survival and Malignancy. Transl Oncogenomics. 2012;5:1-7. doi: 10.4137/TOG.S8830. Epub 2012 Jan 18. PubMed PMID: 22346343; PubMed Central PMCID: PMC3273949.