Chelsea Richardson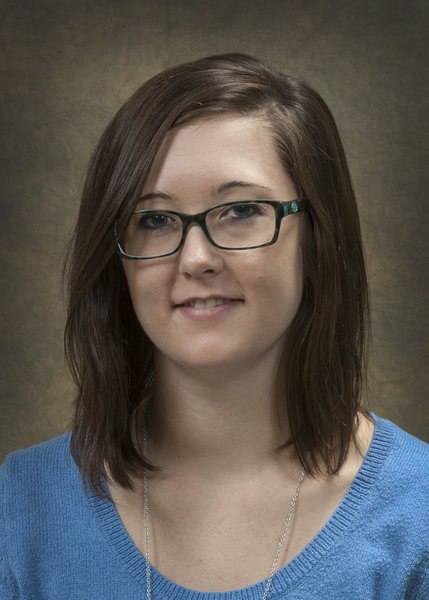 B.S. in Kinesiology from Purdue University in 2012
Currently a fifth year MGG PhD student
While working toward my bachelor's degree at Purdue University I began my research career in various human health related studies. Of particular interest was the research I assisted in focusing on the differences in movement coordination and movement timing in discrete versus continuous tasks. The central nervous system (CNS) controls these two types of tasks in different ways which is demonstrated by differences in control versus cerebellar lesion subjects. This research project further sparked my interest leading me to continue my education in order to better understand how the CNS controls the body and how pathologies in the different CNS regions effect various body functions.
Advisor: Alexander Gow, PhD
Research interest:
My current research project focuses on the characterization of a novel mouse model of multiple sclerosis (MS). MS is a disease characterized by destruction of the myelinating cells in the central nervous system, oligodendrocytes. Our mouse model focuses on metabolic stress caused by natural gene mutation as a contributor to oligodendrocyte death as compared to the classically thought of immune mediated destruction. We are focusing on identifying key phenotypes and pathology in order to compare the characteristics of our mouse model to symptoms seen clinically in MS patients in order to identify better therapeutic approaches to MS.